Himmelreich
with an extra large shower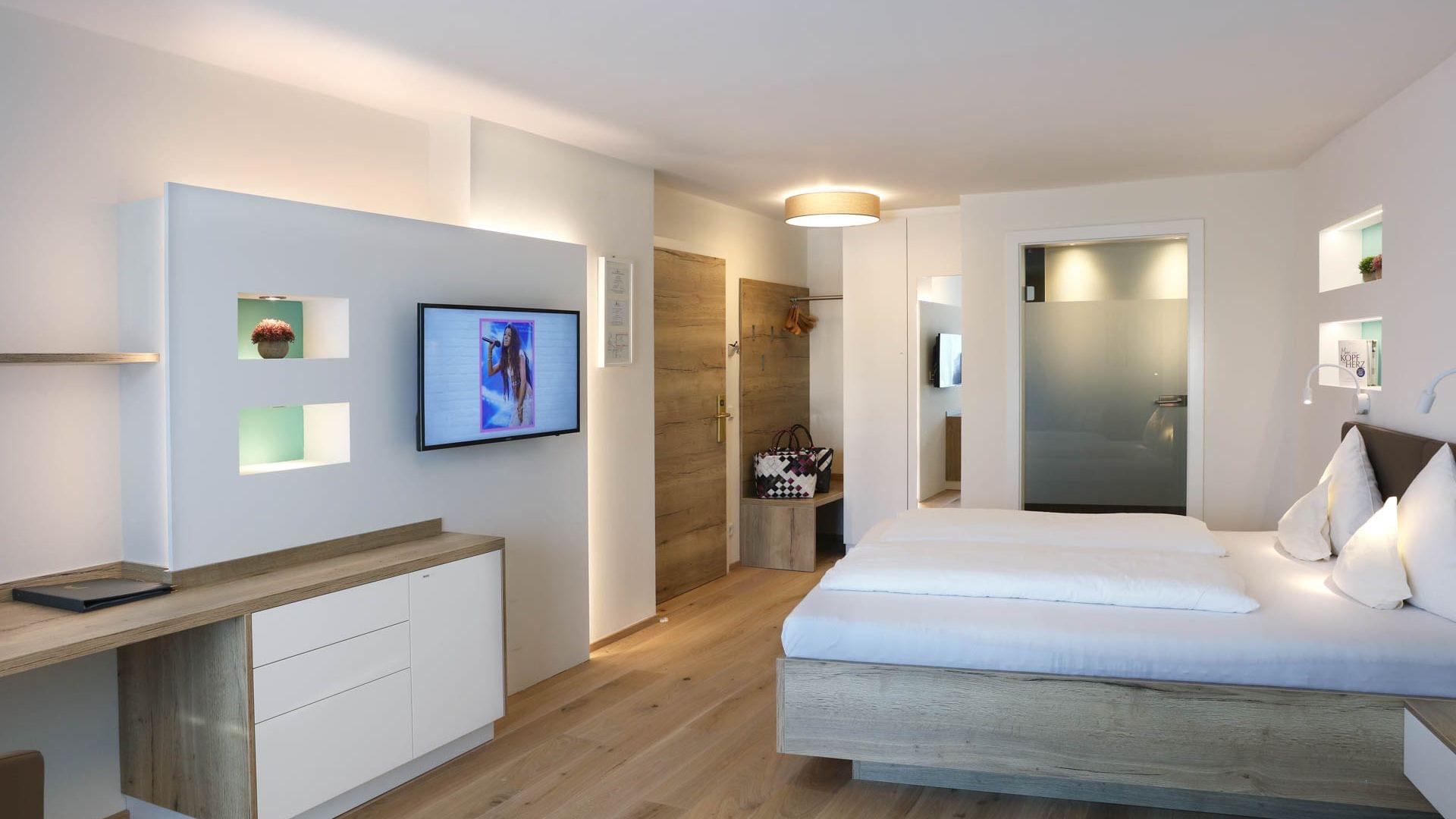 Are you looking for a spacious double room or a family room in Salzburg to bring your loved ones with you?
Our spacious "Himmelreich Neu" double rooms are just as suitable for families as for single and business travelers. The pull-out sofa makes it possible to use the spacious double room as a family room and to transform it into a multi-bed room.
The oversized shower and the vanity without a substructure make it possible for wheelchair users to use this room. But please note that it is not certified, there are no extra handrails mounted.
Hair dryer
Towel dryer
Toiletries
Make-up mirror
Bath bag with cozy bathrobe & Sauna towel
Full length mirror
Cable TV and SKY
Radio
Desk with lighting
Telephone at the table & bed possible
Safe
Minibar (filled)
Balcony with seating
Shower & WC
King size bed (180x200)
modern, spacious room
large balcony with a view of the western mountains
separate beds or as a multi-bed room possible
parquet floor
Floor-level, oversized rain shower - suitable for wheelchairs (not certified)
Vanity without substructure - suitable for wheelchairs (not certified)
We wish that every guest simply feels comfortable in our house and can enjoy the time in the "Himmelreich". For example, our sauna area is included with every stay, as are, of course, cozy bathrobes and extra towels for your stay.
All our prices are per person including "Himmelreich inclusive", underground parking space and WIFI.